Announcing Plone 4, the latest version of the state-of-the-art open source CMS. It's faster, more powerful and more beautiful than ever before. Take a tour of the new features in Plone 4.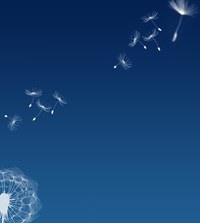 Plone 4 shipped in September 2010. It focuses on increased speed, scalability, and ease-of-use — and offers simple installation for both new sites and upgrades.
Plone is a powerful, polished and user-friendly content management system. If you are already familiar with Plone, you'll find that Plone 4 is an easy, rewarding upgrade that delivers immediate benefits to end-users, content editors and developers alike. If you're new to Plone, welcome aboard! We think you're going to like what you see.
Plone 4 is…
Blazing fast. Plone 4 is about 50% faster than Plone 3 overall, with big improvements for both anonymous and logged-in users. Plone is one of the fastest open-source CMS platforms on the market.
Beautiful. Plone 4 features a brand-new default theme called "Sunburst." It's sleek, minimalist, modern and easy to customize.
Easy to use. Plone 4's user interface has been polished and refined so it's even more intuitive. Plone 4 includes a new graphical HTML editor (TinyMCE), improved default configuration settings and more.
Easy to install + upgrade. Like previous versions of Plone, we provide point-and-click installers for Windows and Mac and a simple universal installer for Linux/Unix. You can be up and running in under 10 minutes. Plone 4 is an easy upgrade from Plone 3.
Watch the Video
http://www.youtube.com/watch?v=GBGaTn02hEU&feature=player_embedded