In 2008, during his visit to Brazil, when attending PyCon, Alexander Limi reinforced his desire to achieve a local event of Plone in South America. Since then the participants of the Plone Cono Sur, along with several members of the Brazilian community of Plone, articulate and plan the implementation of this event.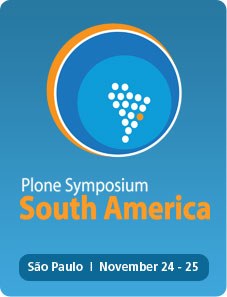 The Plone community in South America in 2009 promotes the 1st edition of Plone Symposium South America, held between 24 and 25 November in São Paulo (SP, Brazil). Is expected the participation of 250 professionals, students and researchers in the sector.
With the aim of discussing trends in technology, application and future of the business community, the event has the support of Plone communities across South America
Plone Symposium is held in various cities around the world, already counted in six regional editions under the Chancellor of the Plone Foundation, presenting cases of successful implementation of CMS in both the private sector and in government, their technological developments and practice of development.
This meeting aims to promote knowledge among its members and stakeholders, to best practices and use of this content management system (CMS). Web portals, intranets and document management system are currently the main destinations for applications created in Plone.
The cases of Plone for the business area, the use of Plone in government and education programming using the language will also be great subject of the first symposium on Plone Latin America.
If you would like to register click here to visit the website.