We are seeking passionate, motivated Linux based programmers to develop CMS' and web apps.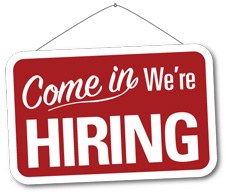 Mooball IT is a dynamic web hosting and web development agency. We provide a range of development and hosting services from small shared hosting through to dedicated servers and large content management systems to clients globally.
We are expanding and automating our hosting infrastructure and development client base. We are looking for motivated Linux programmers to write code for websites and web-based software applications.
We are seeking developers who are passionate what they do. Ideally we are looking for someone with Python programming skills. We use mostly Linux based technologies so Linux experience will be important.
We would consider the right candidate with no Python experience if they could demonstrate excellent programming skills and an ability to rapidly learn new technologies.
We also enjoy experimenting with new technologies such as rich JavaSript UI apps, and ideally we are looking for a fast learner with excellent research and problem solving skills.
Essential Skills 
* Significant experience in Linux environment.
* Strong programming skills
* Strong HTML, Javascript and CSS skills
* Understanding of development for the web, and relevant standards
* Able to meet timelines and budgets and turn work around fast if required
Desirable Skills
* Experience in Plone, Zope2, Zope3, and other Python frameworks
* Degree in Computer Science (or similar)
Full time, part time and casual positions will be considered.
If you would like to be part of the Mooball IT team please send your resume to jobs@mooball.net